Welcome! We're so glad you're here.
Welcome to Bethesda Lutheran Church – where all people are respected and valued.
We invite you to join our community, which is committed to inclusion, racial equity and anti-racism. We share in God's abundant grace knowing that we cannot be separated from the love of God by our age, race, ethnicity, gender identity, gender expression, sexual orientation, marital status, political beliefs, socioeconomic status, physical or mental abilities or faith background.
We encourage you to explore our website and learn more about this phenomenal faith community. We hope to see you soon!
Service Times during the pandemic
In-Person and Livestream worship Sundays at 9:30am
We'll bring back our Modern service on Saturdays in the near future!
Click here to join us!

What To Expect
to be respected
In the Evangelical Lutheran Church in America, or ELCA, leadership is open to all people, regardless of gender or orientation. Women and men serve as bishops, priests, deacons, lay ministers, and acolytes.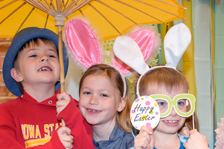 to be nurtured
We encourage our children to grow in their faith, using art, theater, games, and music to teach the Bible in a variety of fun, uplifting, and age-appropriate ways.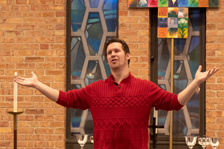 to be inspired
We want the messages you hear at Bethesda to be relevant. Each service, you'll gain insights that apply to everyday life. And when you're away? Access weekly messages online, right here.
to be relaxed
Our Saturday evening modern service begins at 5:30 pm and features a high energy praise band. Come as you are! We're chill like that.
We can't wait to get back to it!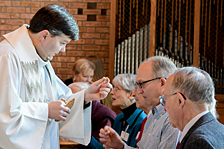 to be timeless
Our Sunday morning worship service begins at 9:30 am and features hymn-based worship and liturgy you know and love. Come as you are! All are welcome.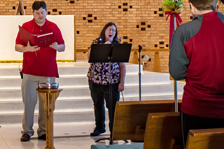 to be renewed
During the school year our short Wednesday evening service begins at 6:30 pm with a mix of praise music, timeless hymns and a homily; perfect for a midweek pick-me-up.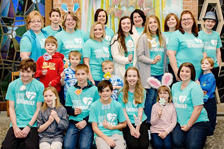 to be connected
There are all sorts of things going on at Bethesda you can plug into, from events to ongoing groups, to ministries to special celebrations. Click here to learn more and get connected!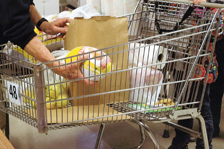 to feed Story County
Bethesda is proud to be home to one of the largest Food Pantries in the county for those struggling with food insecurity. Get involved by donating non-perishable items or volunteering your time!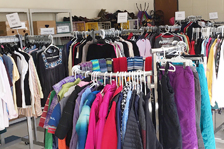 to clothe Story County
During the pandemic the Clothing Closet remains closed. We are not accepting donations at this time.
[Bethesda is one of the only places in the area to offer clothing -- for free -- to anyone that can use it. Get involved by donating your gently used clothing or staffing the store!]