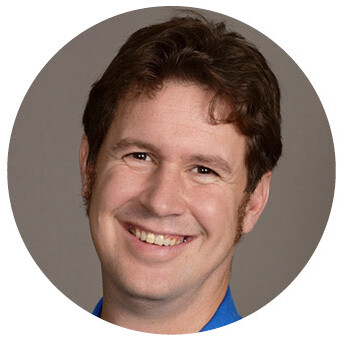 Ryan Arnold
Associate Pastor
Pastor Ryan was born in Syracuse NY, and has lived in 8 states, including stops in Houston, Baltimore, Chicagoland, Cleveland, and West Palm Beach Florida. He has a Bachelor's in Psychology from Valparaiso University, a Master's in Consumer Research from Cleveland State, and a Master's in Divinity from Luther Seminary. He was called to serve Bethesda as the Associate Pastor in August of 2017. Prior to that Ryan worked in Market Research for a dozen years with The Nielsen Company.
Ryan married his college sweetheart, Kathi, 18 years ago. The couple has two children; Hannah, age nine, and Graham, who is six. They are all "owned" by a Jack Russell terrier, Queso!
For fun Ryan enjoys jogging, an occasional craft beer, and is absolutely obsessed with classic video games from the 1970s/80s/90s. If you happen to mention gaming to him don't be surprised to find yourself being invited over to the Arnold's to play a round or three of Galaga.