August 17, 2023

|

Wellspring Quarterly Magazine

by

Ann Hein

by

Jane Edwards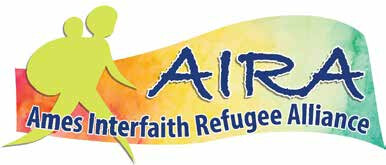 Since May 2022, 16 Ames families have served as either Host families or Sponsors including two who have served twice.
The community of Ames raised more than $35,000 in a campaign with a goal of $20,000 to help support the Ukrainians with initial stipends, transportation expenses, three months' rent, and miscellaneous auto expenses as needed.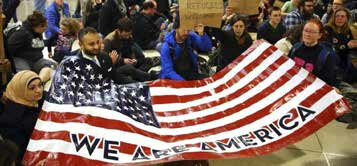 To date, 36 local residents have volunteered to assist with English tutoring, English conversation, local transportation and hospitality. Several more have donated household goods.
Three churches contributed grant money to the AIRA fund (Northminister Presbyterian, Collegiate Presbyterian, Collegiate United Methodist) Northminster Presbyterian provided space for our Welcome Party, and Collegiate United Methodist space for monthly Executive Committee meetings.
Collegiate United Methodist members donated gift cards to every family at Christmas, 2022.
An individual provided a furnished affordable house for one family.
Grand Avenue Baptist and Bethesda Lutheran provided furnished affordable housing for two other families. First United Methodist Church members provided household goods for a family.
St Andrews Lutheran donated bicycles and driving lessons.
Cornerstone, Bethesda Lutheran and Christ Community churches provided automobiles to families.
Memorial Lutheran and Christ Community welcomed the Ukrainians to their ongoing ELL classes for internationals. Ames Public Library provided space for weekly tutoring and conversation groups.
Several churches including the Holy Transfiguration Orthodox, Christ Community, Memorial Lutheran, Cornerstone, Grand Avenue Baptist, UCC, St Andrews Lutheran, First United Methodist, Bethesda Lutheran and possibly others, have invited the Ukrainians to their worship services.
Local organizations including Reiman Gardens, Stephens Auditorium, Food at First, MICA, Overflow, Good Neighbor, Bethesda Food Pantry and Clothing Clothing, and Clothing that Works have generously shared resources with the new Ukrainian arrivals.