August 17, 2023

|

Wellspring Quarterly Magazine

by

Bruce Bonestroo

by

Rhonda Bonestroo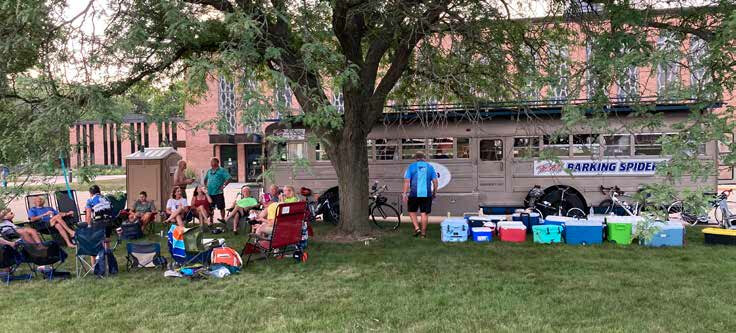 RAGBRAI Team Barking Spiders would like to thank Bethesda Lutheran Church for a wonderful camping night, Tuesday, July 25, along the south tree line of the church property.
Individuals of this eclectic group are from all over the nation (IA, IL, WI, MN, CO, TX) with the founding members starting RAGBRAI adventures on Schwinn 10-speeds, wearing frayed jean shorts and tank tops, many years ago.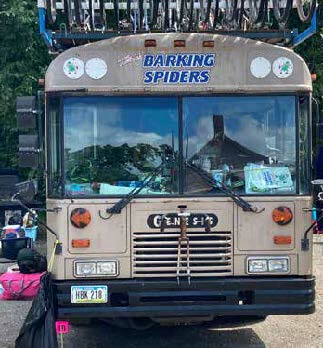 When not hauling tents, ice, and gear to the next overnight RAGBRAI town, the highly modified school bus can be found parked at Howe Welding (north of Red Lobster in Ames).
Over the bus door are the team rules that really speak to what this event is about:
1) If you are not having fun, lower your standards
2) Start slow . . . then ease off and then . . .
3) WE RIDE!