August 17, 2023

|

Wellspring Quarterly Magazine

by

Steve Peters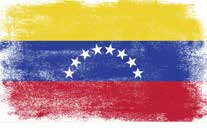 Happy August,
Whoosh! Was that Summer that just flashed by? Where did it go? One minute we were putting out our spring plantings, and the next minute the stores were full of back-to-school sales! I remember when I was a little boy that feeling of absolute delight on the first day of summer vacation. Summer laid just ahead with infinite possibilities. But for some reason, summer now seems to go by faster every year.
Now imagine that this summer is your first summer spent thousands of miles away from your family and friends. And imagine that the language you grew up speaking is spoken by almost none of the people you encounter in your typical day. Imagine spending your summer without gainful employment, dependent on a host family, and watching your sponsor organization scour the country looking for a qualified immigration attorney that will even take your case. Imagine knowing that the courts that handle asylum requests in the U.S. reject 75% to 85% of the requests they see.
Bethesda, as a member of Ames Sanctuary Interfaith Partners (ASIP), is a second supporting sponsor of the Valero-Garcia family—father, mother and two young children—who were allowed to enter our country under the humanitarian parole status, pending a formal asylum hearing set for 2026.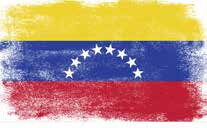 They fled their native Venezuela to avoid political violence. They arrived in the U.S. after having first settled for a short time in Peru. Our sponsorship made it possible for the young family to avoid prison detention and live in Ames instead.
Through the tireless efforts of Diane Pierce and Russ Melby, working with ASIP founder David Hansen, a qualified attorney is being retained. Presently, it will take years before their request for asylum is even considered. In the meantime, we ask that you keep the family in your prayers. I would ask that you also consider volunteering to help and consider making a contribution to the Bethesda-ASIP Venezuela fund. A financial sponsor has been identified for the family.
But there are hundreds of families waiting for our help. As we read in Galatians 6:9, "Let us not grow weary of doing good, for in due season we will reap, if we do not give up."
See you in church!
Steve Peters