August 15, 2019

|

Articles

by

Bryan Simmons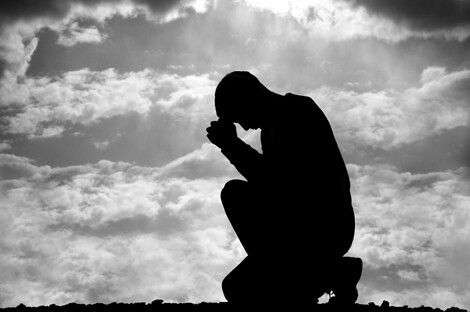 Those conflicts and disputes among you, where do they come from? Do they not come from your cravings that are at war within you? You want something and do not have it; so you commit murder. And you covet something and cannot obtain it; so you engage in disputes and conflicts. You do not have, because you do not ask. You ask and do not receive, because you ask wrongly, in order to spend what you get on your pleasures. Adulterers! Do you not know that friendship with the world is enmity with God? Therefore whoever wishes to be a friend of the world becomes an enemy of God. Or do you suppose that it is for nothing that the scripture says, "God yearns jealously for the spirit that he has made to dwell in us"? But he gives all the more grace; therefore it says, "God opposes the proud, but gives grace to the humble." ~ James 4:1-6
After reading this passage from James, you might be thinking, "I haven't murdered anybody. I'm not as bad as the people James is talking about, so there." Now, if you weren't dismissive while reading , you might be lying to yourself. The sights are on all of us in this passage, murderers or not. James' accusation that we are adulterers stings the most in the end.
We say we love God, but our actions reveal that we truly love ourselves, making friendship with this world, for it is easier to place our faith in created things that we see than the eternal things that we don't. And who better than ourselves to be the masters of our fate? The problem is that this is the source of our struggles within the world. It's a problem as old as time, when Adam and Eve decided that having all their needs met wasn't enough, when Cain decided that Abel's death would leave only himself to be exalted.
Even religious things we do can fall into this trap. We sometimes worship not to humble ourselves before the Lord but to feel good about doing the "right thing." We sometimes serve the poor not out of the sacrificial love of Christ, but to please ourselves, elevating ourselves about the "least of these." None of us are immune to this. Our love affair with ourselves in this world of created things is our enmity with God. It causes all kinds of sin throughout the world, bringing pain and strife instead of peace and joy.
But wait, you might ask, isn't being a Christian all about salvation by grace through faith in Jesus Christ? Absolutely! Being a Christian is the easiest thing in the world that way! But, being a Christian is also the hardest for once you know the immense love of God which brought Jesus Christ to sacrifice all of himself for all of us, you realize there is a kingdom beyond this world, a kingdom founded on this very sacrificial love. It puts you at enmity with the very created world itself and all the selfish desires and senseless pain that comes from it. Now you are caught in between Heaven and Earth, a citizen of Heaven but very much living every day left of this mortal life in this fallen, sinful world. It can be overwhelming, and when we proudly try all other ways, we are left powerless before our God. It is only in this humility that we can truly receive the grace God offers and serve the world the way God intends.
The anger and bitterness you feel towards others in this world stems from our pride and selfishness that refuses to die. Only when we give in can God truly come in and heal the world through us as our hearts are changed by God's amazing grace. May this truly be so for you, as you see the world more and more through God's eyes.
Yours in Christ,
Pastor Bryan Simmons