November 14, 2019

|

Articles

by

Pastor Ryan Arnold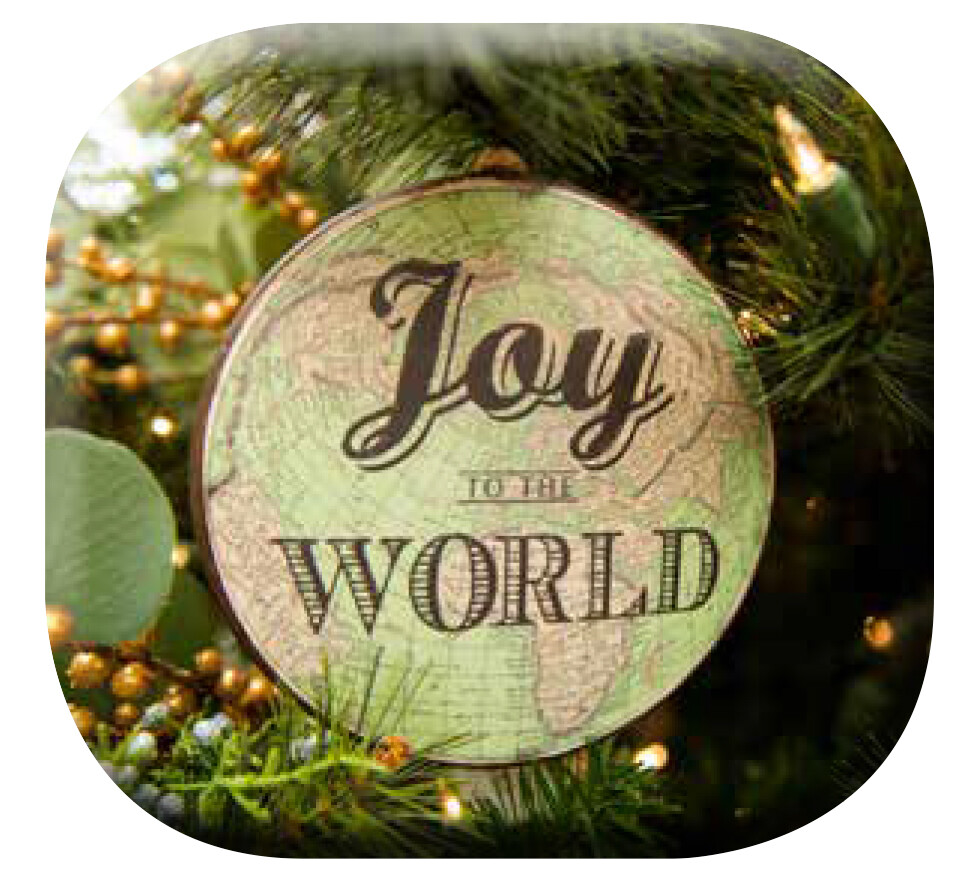 And in the same region there were shepherds out in the field, keeping watch over their flock by night. And an angel of the Lord appeared to them, and the glory of the Lord shone around them, and they were filled with great fear. And the angel said to them, "Fear not, for behold, I bring you good news of great joy that will be for all the people. For unto you is born this day in the city of David a Savior, who is Christ the Lord. (Luke 2:8-11, ESV)
For Bethesda's annual Trunk or Treat this year our family opted to dress up as characters from the Disney/Pixar movie Inside Out. If you haven't seen the movie yet, it's a story about feelings and memories, visually accented with bright pops of color. In the film feelings represent characters: Joy, Sadness, Fear, Disgust and Anger. All of them come to life in this animated tale. Our family has viewed Inside Out several times now, which gets Kathi and me crying in predictable places.
Every. Single. Time. It's just that great.
For our costumes I played Joy, complete with blue hair, beaming smile, and a fun yellow dress. Kathi was Sadness, donning an oversized turtleneck, blue face, and matching look. Daughter Hannah was Disgust, green from head to toe, smirk, eye roll and all. Graham was red with Anger. He is, after all, a spirited six-year old boy.
We, in a very real way, embodied our feelings, using brightly colored body paint from head to toe to complete the effect. Two showers later I'm still trying to un-paint my ears.
As Thanksgiving draws near, we look toward the season of Advent. A season of waiting, in quiet anticipation, for the birth of the Savior of the world. In quiet excitement for a birth that would forever change everything. At the same time our culture amplifies other messages as we move toward Christmas. Buy gifts! Attend parties! Prepare big festive meals!
All of which are wonderful and fun. Yet can be downright exhausting too.
The angelic proclamation heralded in Luke 2 also speaks to the emotions of the season. While God's people gathered around that night, the divine descended down to the shepherds. And it created an emotion. Fear.
But the angel would have none of that. Instead pointing the shepherds toward a more heavenly feeling. Joy. Great Joy, for all people. Not just a select few.
A Joy to the World worthy of song.
As we look toward the birth of the Christ child, let me encourage you to embrace that oft elusive fruit of the Spirit, Joy. Not just for a moment, or a late December day. Or even a season. But all year long. All lifelong. Eternally.
So set aside your anxieties, your fears, your anger. Become one with the Joy of Christ. Make it part of all you hope for. All you speak. All you do. Embody Christ's great Joy, from head to toe. No body paint required. Amen.