April 29, 2020

|

Articles

by

Story County Sun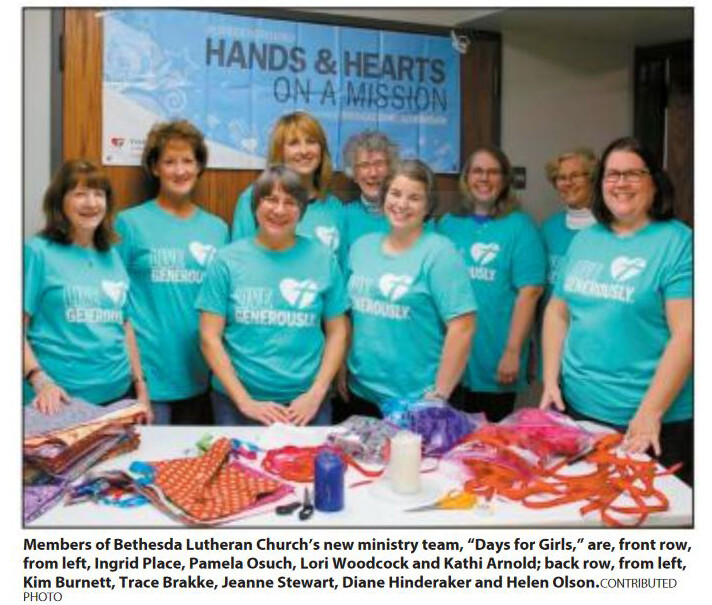 Thrivent FInancial provided an Action Team grant of $250 to member Ingrid Place to help the Bethesda Lutheran Church's new ministry team, Days for Girls, purchase supplies.
The new ministry team was created to bring the women of Bethesda together to help girls and women all over the world.
The co-leaders of the Bethesda Team, Jeanne Stewart and Lori Woodcock, thought this was a unique opportunity to get involved in an issue that most people do not think about.
Days for Girls is a global movement that prepares and distributes sustainable menstrual health solutions to girls who would otherwise miss school.
DFG teams sew and assemble kits for women and girls in more than 100 countries, and it has reached more than 1 million girls.
The Bethesda Team has partnered with the Ames Sewing Team, which has been meeting at St. Cecilia for several years to sew and assemble the DFG kits.
This partnership provides the Ames community with several opportunities a month to volunteer.
Everyone is welcome at any of the meetings and no sewing experience is necessary.