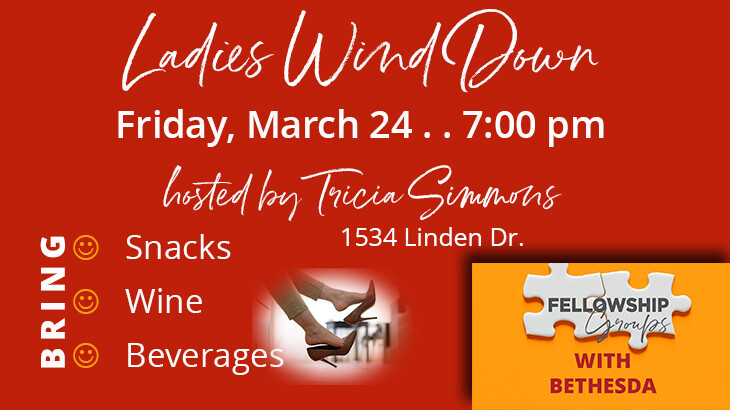 Friday, March 24, 2023
,
7:00 PM - 8:30 PM
At the home of Tricia Simmons: 1534 Linden Dr., Ames
Please bring a snack, bottle of wine, or non-alcoholic beverage to share.
Sign up at the Welcome Center or by clicking here.
A notification email for upcoming Ladies Wind Down gatherings will be sent out through ShelbyNext. If you do not want to be on this mailing list, please contact Karen Nettleton.