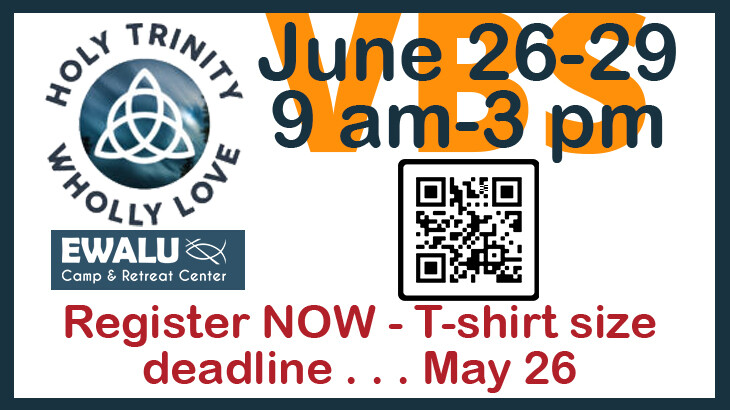 Monday, June 26, 2023
,
9:00 AM - 3:00 PM
Welcome to Vacation Bible School (VBS) at Bethesda! Our overall theme for 2023 is "Holy Trinity, Wholly Love," brought to us by our Ewalu Camp Counselors!
Our first day of VBS focuses on: "Who is God the Creator?" Refer to Psalm 104:1-24 . . . The One who is the beginning, God the creator, is the source of creation's beginning and begins our lives anew each day.