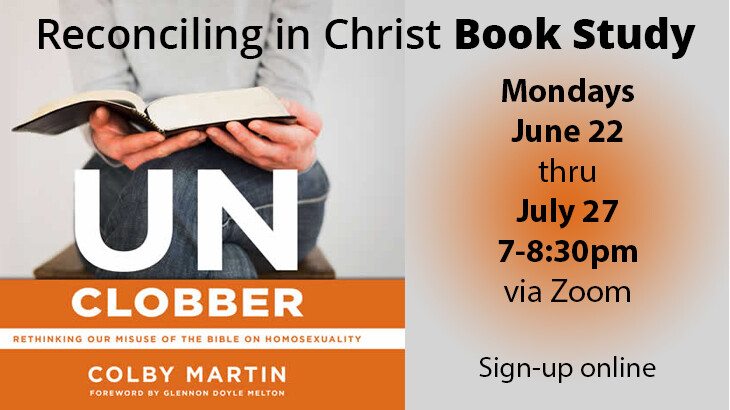 Every Monday, from 06/22/2020 to 07/27/2020
,
7:00 PM - 8:30 PM
Our book study: Unclobber: Rethinking Our Misuse of the Bible on Homosexuality, will be led by MIriam Chadima, Task Force Member. The study will take place on Monday evenings via Zoom. Join us on this journey of growth and learning as we look at how the Bible has been used against people of the LGBTQIA+ community, and what we can do to stop the discrimination towards our queer brothers and sisters in Christ.. Sign-up by clicking here so that we can email you the Zoom link prior to the first session.
Please purchase or check out the book from the Public Library. Contact Miriam Chadima (click here) with questions or to discuss assistance purchasing the book.