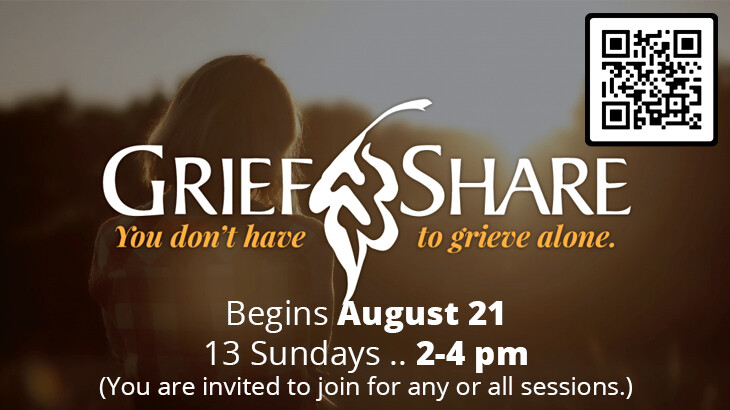 Sunday, August 21, 2022
,
2:00 PM - 4:00 PM
Please register for this series by clicking here. You can pay the materials fee securely online, or make payment the day of the first session.
The loss of a loved one makes it a difficult time to get through each day. Bethesda is starting a GriefShare group on August 21 in the Crossroads room. The sessions will meet on Sunday afternoons from 2-4:00 pm for 13 weeks. We invite you to join us for any or all sessions.
"Going to GriefShare feels like having warm arms wrapped around you when you're shivering."
Facilitators
Joanne Frederiksen (515.231.5598)
Pat Swanson (515.451.0941)