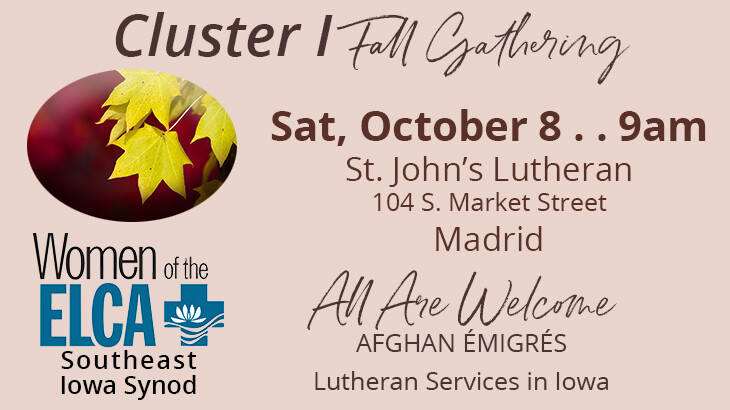 Saturday, October 08, 2022
,
9:00 AM - 11:00 AM
Women of the Southeast Iowa Synod . . .
Join us at St. John's Lutheran Church in Madrid.
Our speaker is a representative from LSI talking about the huge need for assisting immigrants. Attendees are encouraged to bring:
pencils
rulers
erasers
scissors
crayons
markers
folders
Bethesda will be donating backpacks.