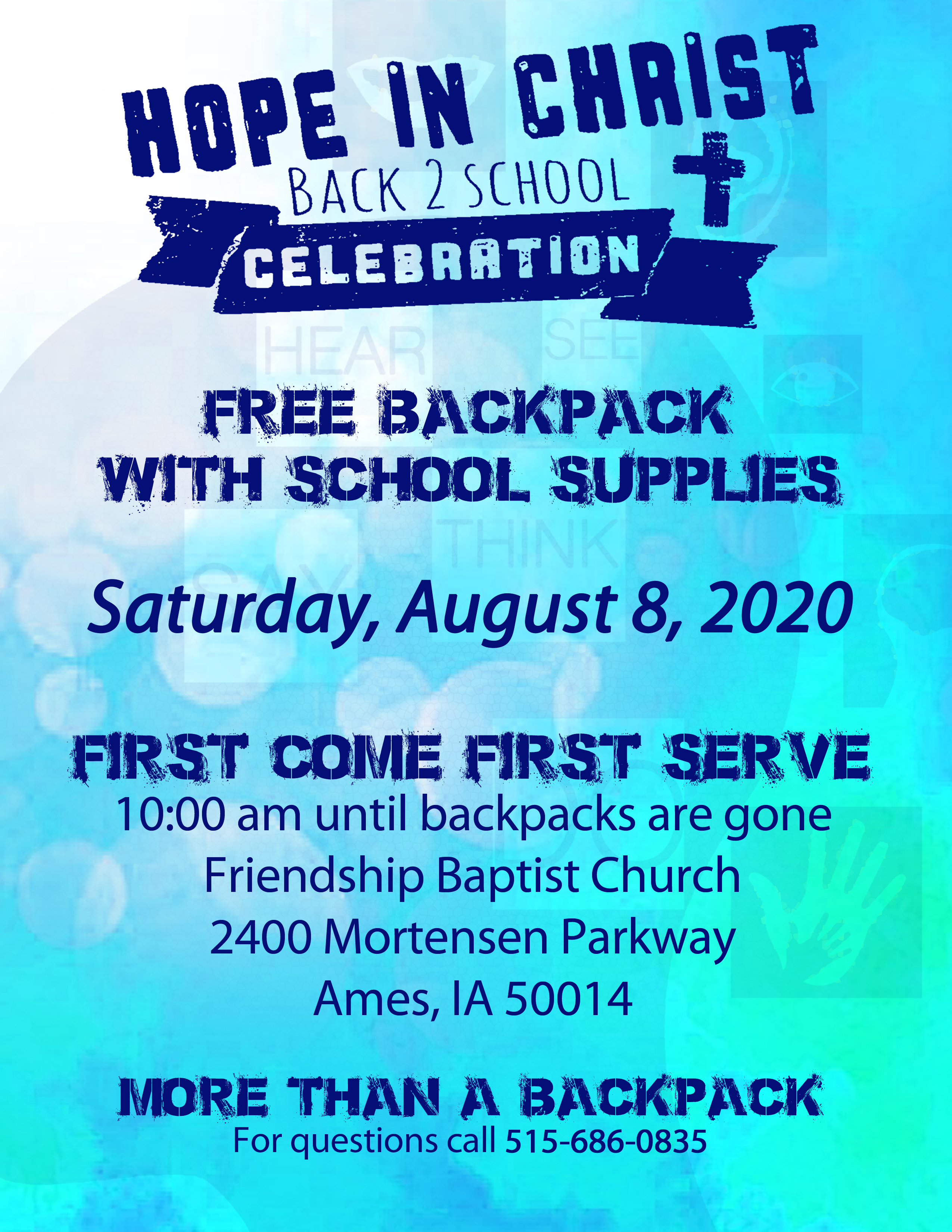 Local Assistance
The city of Ames has received funds that will be available for rent and mortgage subsidies, and are currently developing their program.
Iowa Assistance
Do you know someone who may benefit from applying for the rent and mortgage subsidies that have just become available? Assistance is available for up to 4 months of help (April - July) of up to $3,200 for those who have been impacted by the Covid 19 pandemic. Applications must be submitted on-line through the Iowa Finance Authority (click here).

Iowa State University Extension Service is approved to offer a FREE, CONFIDENTIAL assistance program to assist any IOWAN who may have a need based on the Covirus19 Pandemic. The program is multi-dimensional in that it focuses on personal counseling needs for adolescents, teens, young adults, parents, families, seniors, veterans, etc. The program may also be able to assist individuals or families with legal issues or financial matters. Learn more details at www.CovidRecoveryIowa.org.

Bethesda is a partner church in the Ames Sanctuary Interfaith Partners (ASIP). Join their current effort to in building an Emergency Fund to assist immigrant families affected by COVID-19. Click here for details on how you can help and how to apply.

This need was identified by the partnership of St. Cecilia with the following entities: Ames Interfaith Refugee Alliance (AIRA), Ames Sanctuary Interfaith Partners (ASIP), Ames United Church of Christ, AMOS-Ames, Bethesda Lutheran Church, Christ Community Church, Good Neighbor Emergency Assistance, St. Thomas Aquinas, and other partners to be determined. Convened by United Way of Story County.