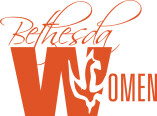 Bethesda Women Benevolent Funding
We will consider all requests for funding from any Bethesda Ministry Team, or any outside group who helps those in need, whether in Ames, elsewhere in Iowa, or beyond our state. With not having a full-scale event this year or last, there are not as many funds available as in the years previous to the pandemic; however, we will do our best to give as much as we can to as many as we can. Please complete the form at this link. Deadline for consideration is Friday, November 19, 2021. Checks will be distributed before the end of the year.
* * * * * * * *
OUR MISSION: To mobilize women to act boldly on their faith in Jesus Christ.
The Women of Bethesda welcome you. All of you. Yes, as a member or a friend of Bethesda Lutheran Church you are automatically included in Bethesda Women's Ministries. Our activities are many, and cover a broad range of interests -- see below for a sample. Contact the Women's Board President (click here) for more information.
Benevolent funding allocations
Book clubs
Eat out group
Blanket & quilt sewing
Christmas mitten tree
Bible studies
Clothing Closet
Regional SEIA synod meetings
Food for the Soul
Friendship mailing
Funeral coordination
Bi-annual Gatherings
Lutheran World Relief efforts
Prayer chain
Prayer shawls
Holy Friendship Visitation
Wedding Coordination