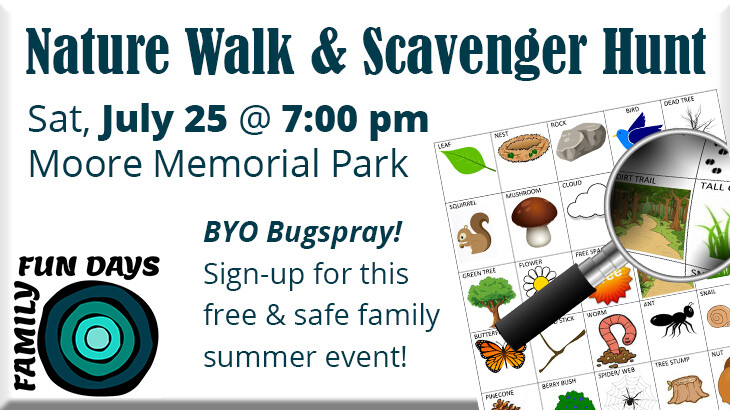 Saturday, July 25, 2020
,
7:00 PM - 8:30 PM
Click here to sign-up . . . this Family Fun Days event is FREE!
We will meet at Moore Memorial Park for Scavenger Hunt Bingo, followed by a short family Devotional and then S'more- themed snacks. BYO(Bugspray)!
Sign-up so we know how many to plan for. We'll be offering monthly Family Fun Days for children of all ages and families of all sizes!