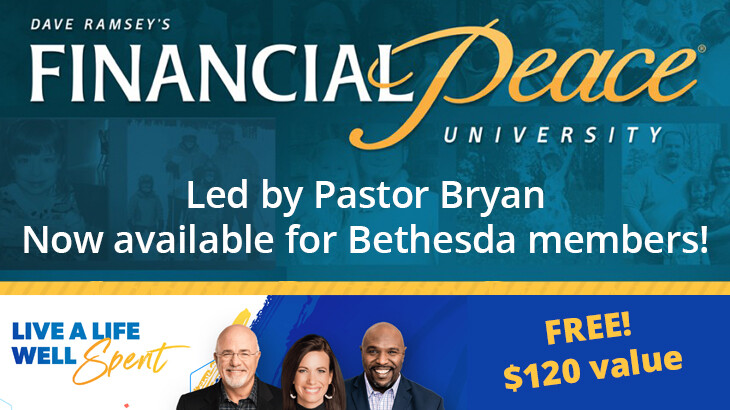 Every Monday, from 10/19/2020 to 12/14/2020
,
7:00 PM - 8:00 PM
Pastor Bryan Simmons has arranged to offer The Financial Peace University course F R E E (a $120 value) to Bethesda members and staff!
This course meets via Zoom on Mondays at 7:00pm, beginning October 19 and wrapping up on December 14. Pastor Bryan will lead the classes where you'll learn the timeless principles of paying off debt, saving for emergencies, and investing in your future.
CLICK HERE to sign up so we can share the secure registration link with you!