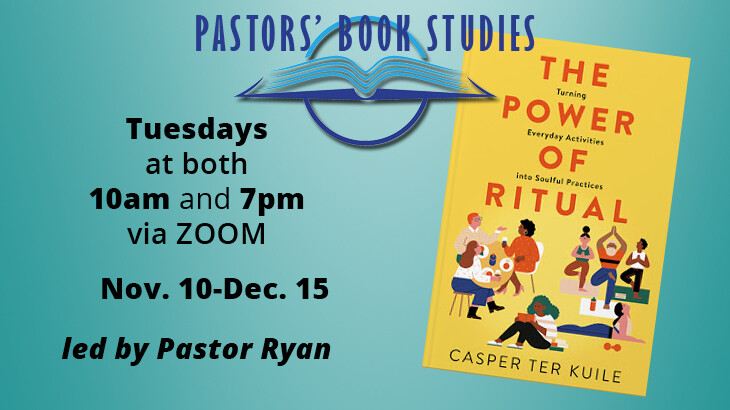 Every Tuesday, from 11/10/2020 to 12/22/2020
,
10:00 AM - 11:00 AM
The six-week study I'll lead starting Nov. 10 is a book study on "The Power of Ritual: Turning Everyday Activities into Soulful Practices" by Casper ter Kuile. SIGN UP by clicking here.
Each week we'll talk about a chapter in The Power of Ritual, share stories of our own beloved rituals, and engage in a shared ritual that matches the theme of the week. Highlights of rituals we'll cover include lexio divina (a way to read scripture together), participating in communion, and connecting with nature.
In this era of social isolation, my hope is our time together is personally meaningful, helps connect you with others, and most importantly better connects us all with our Creator.