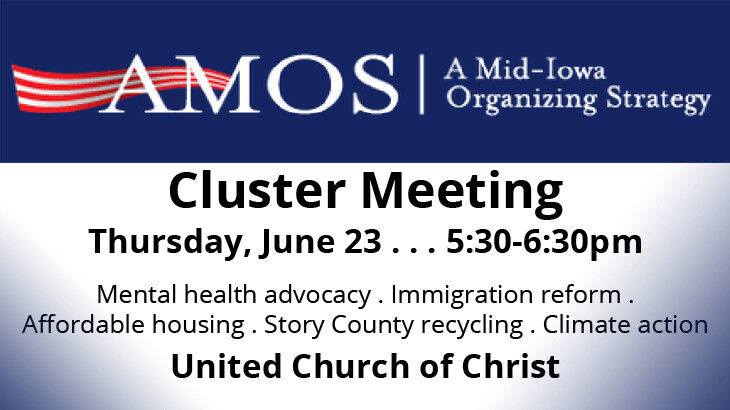 Thursday, June 23, 2022
,
5:30 PM - 6:30 PM
Our Ames AMOS Cluster team will be meeting in person for the first time in months and will be moving ahead with mental health advocacy, immigration reform, and affordable housing initiatives as well as continuing to see if any of our core teams have members interested in researching the Story County recycling issue and assist our city of Ames leaders in their Climate Action work. Many of us are also active in ASIP and AIRA.
We passed the new AMOS budget which includes money for a second lead organIzer and shared ideas on how to encourage people to vote in the Primary Election —we will not tell you how to vote but make sure you have a way to vote. More one-on-one conversations snd relationship building through house meetings is in our plans to recruit a new core team within our own institutions. Please consider volunteering to attend the Ames Cluster meeting on June 2 at UCC , 5:30 -6:30.